This litter of Red Heelers was born on August 7, 2009.

    There are 2 Males and 1 Female in the litter. 
























GIVE US A CALL @ 512-560-9832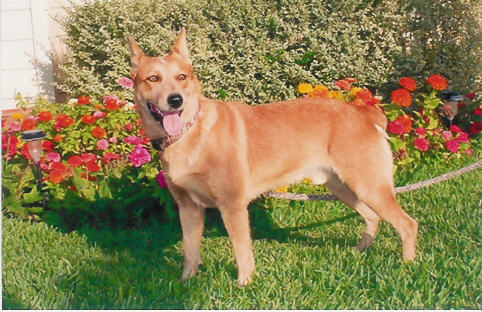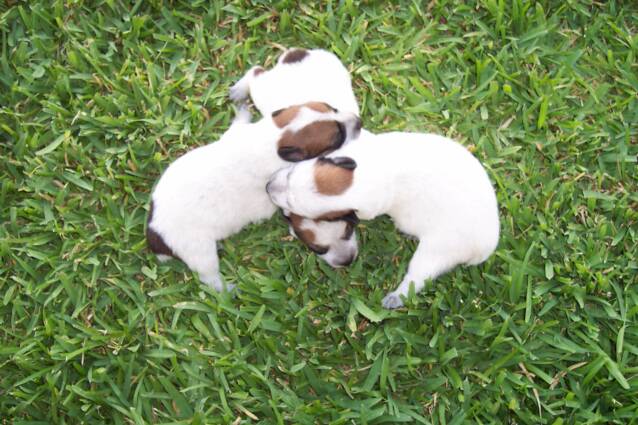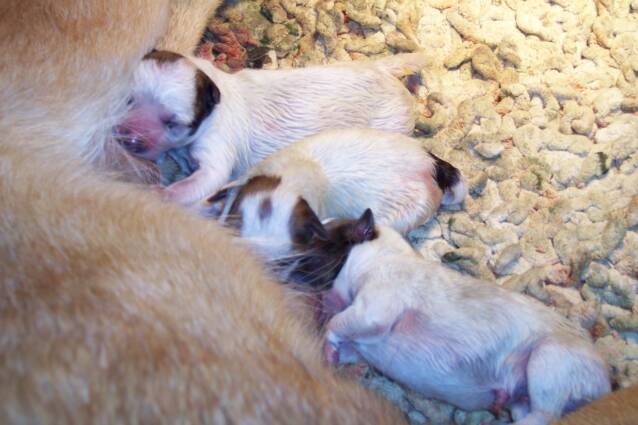 Puppies have beautiful markings.

Puppies now 3 Weeks Old!

  1 Female (facing front)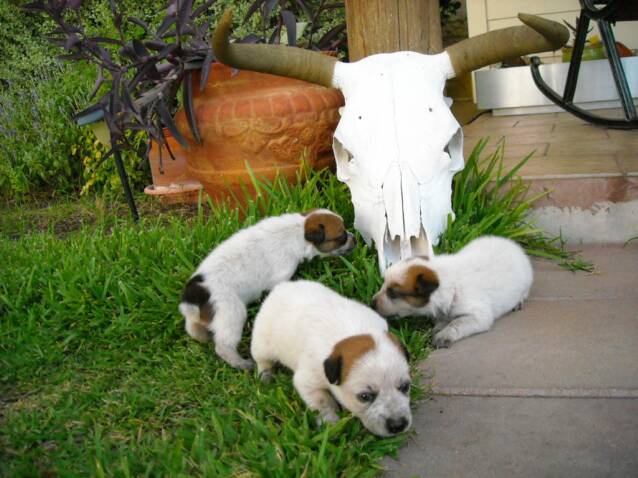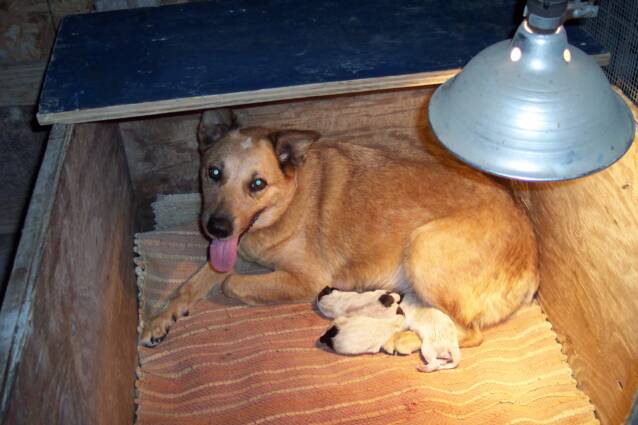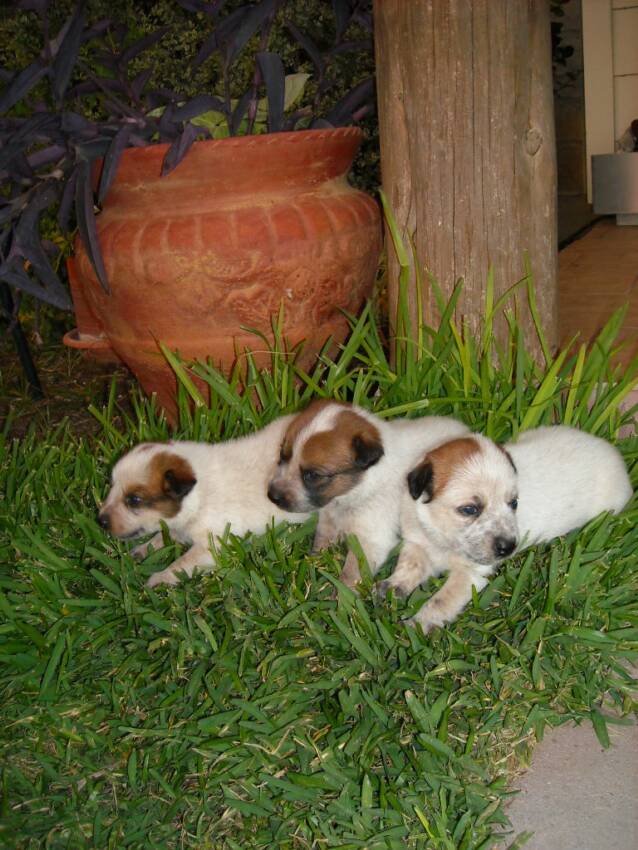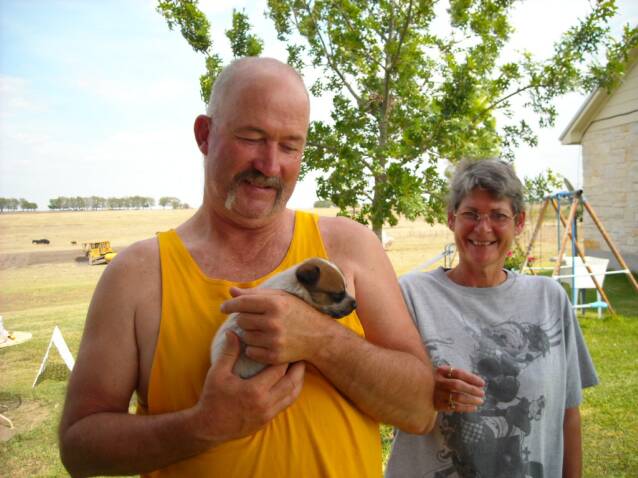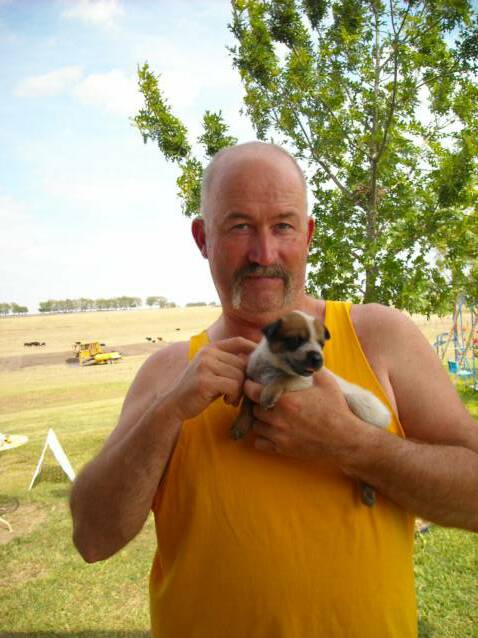 Sold Male with full mask to:

Steve and Lori  Byington, Austin, Tx.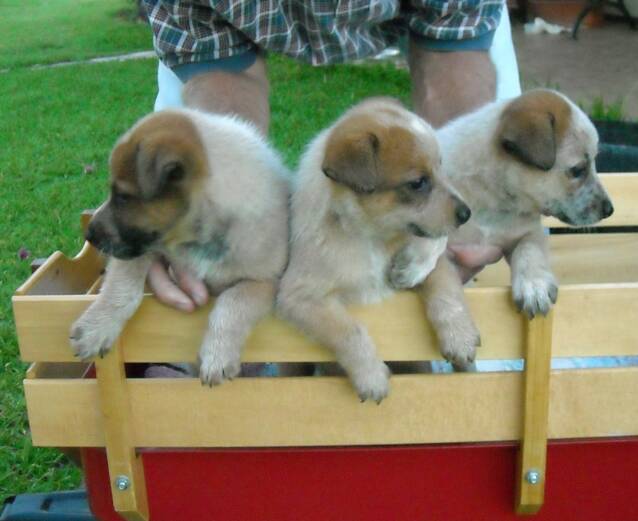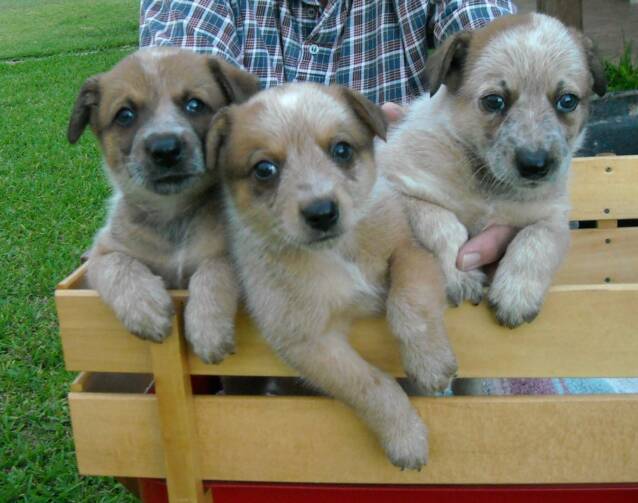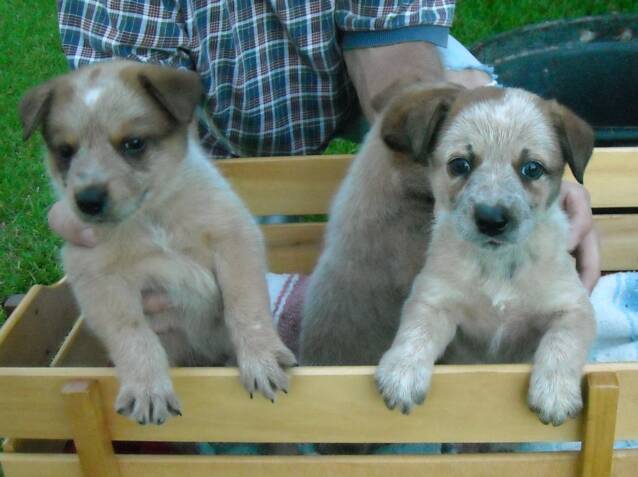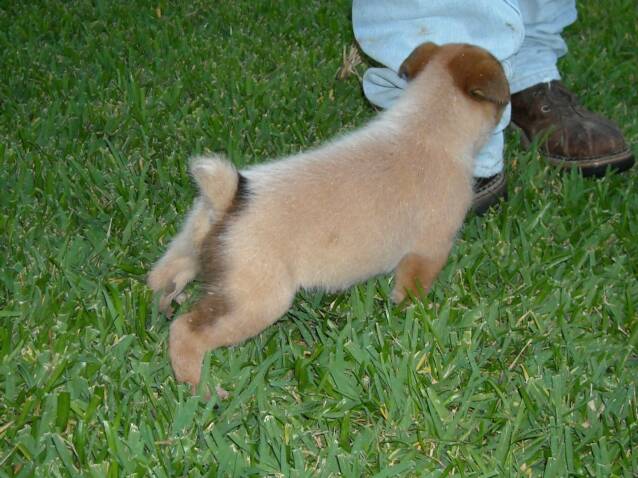 Sold Male $250           Sold Male $200           Sold Female




                Available
                                             Female

                                                     $ 200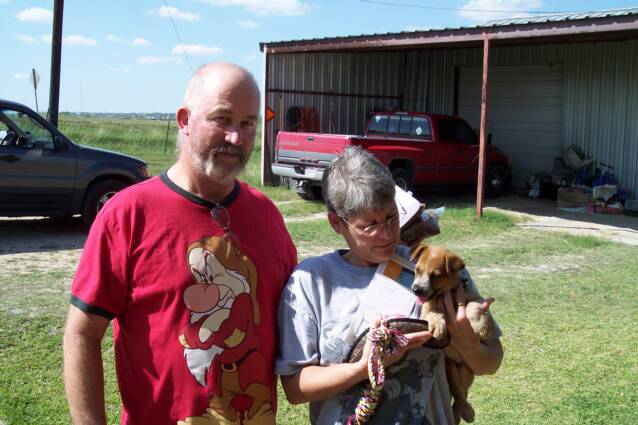 Steve and Lori picked up their new pup, Henry, on Sunday the 27th.  He went to a great home!  Just ask Dr. Graef!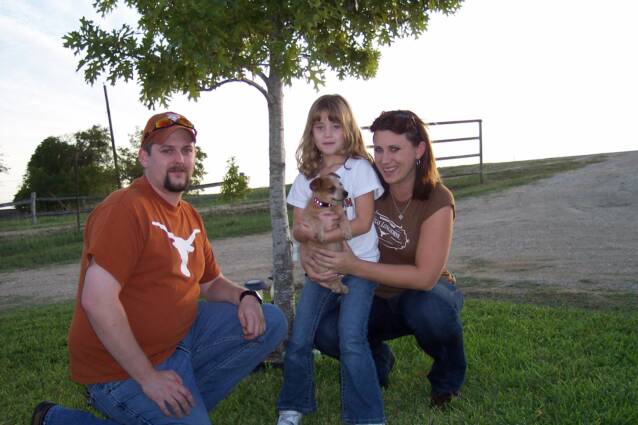 This puppy is a great fit for CoryLynn, Jeremy and Lauryn!  We are so greatful for the nice folks that love our Heelers!

HENRY  &   WAYLON   Want to name                                        this little gal?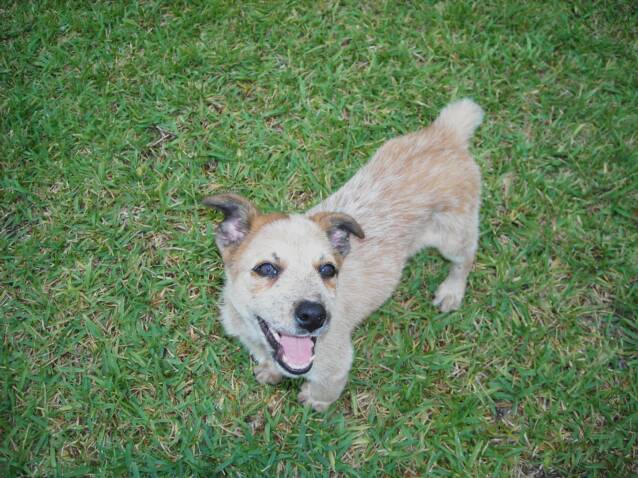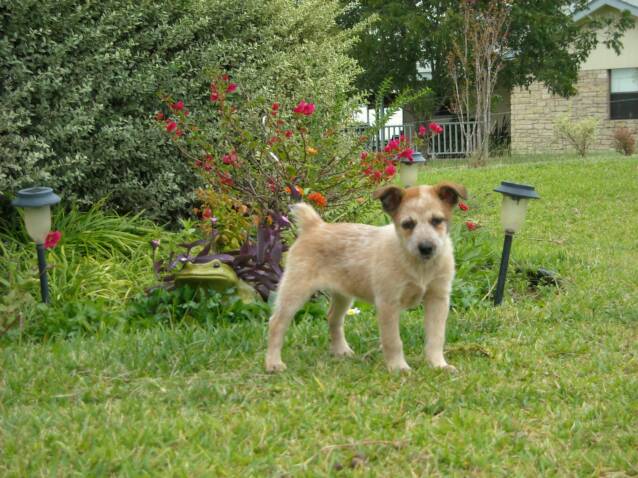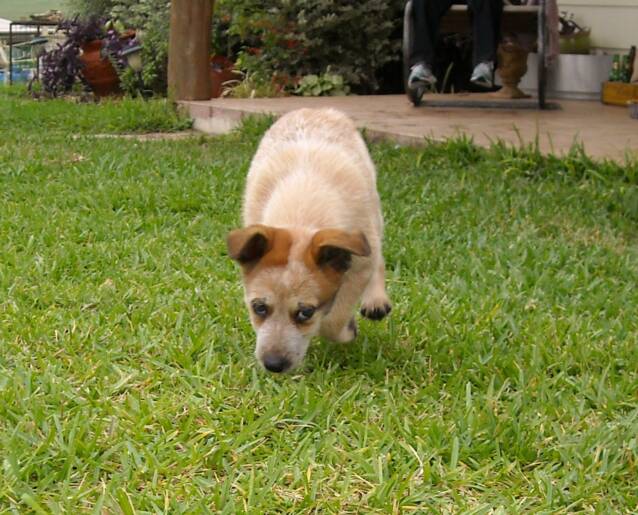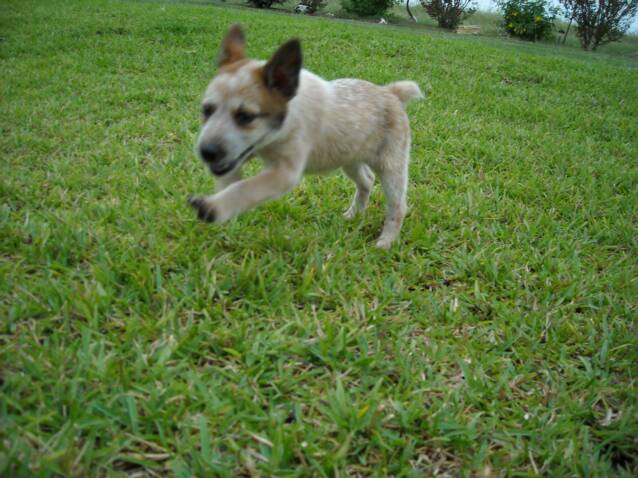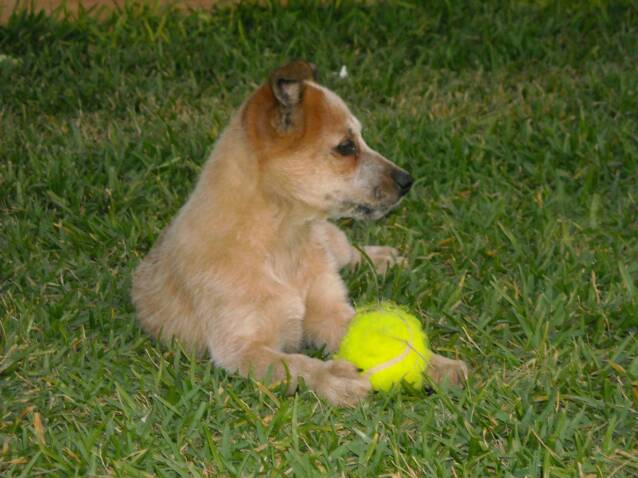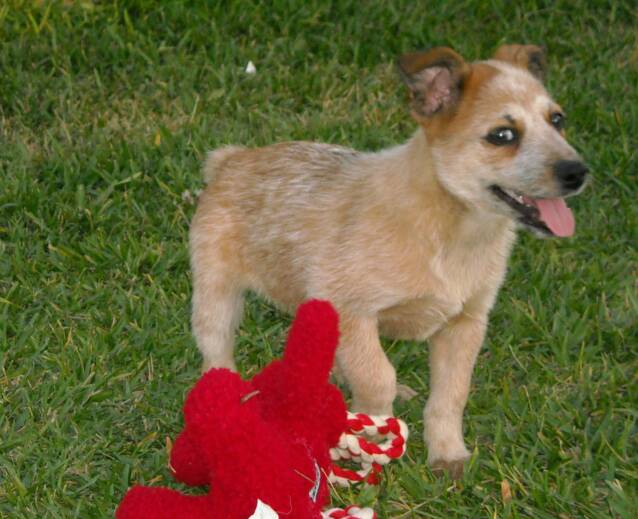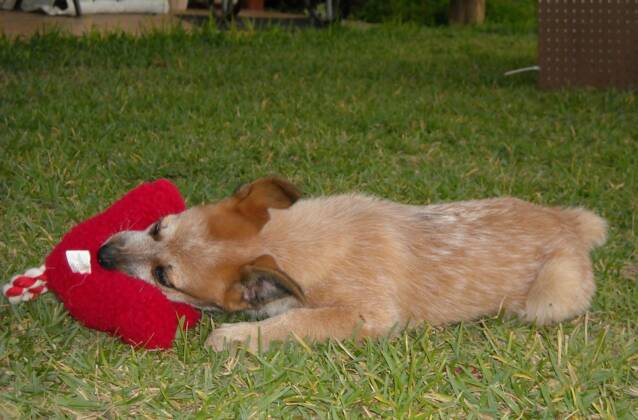 Below:  Belle is 10 weeks old and filled out.  She is very playful and will fetch till the cows come home.  A sweet heart!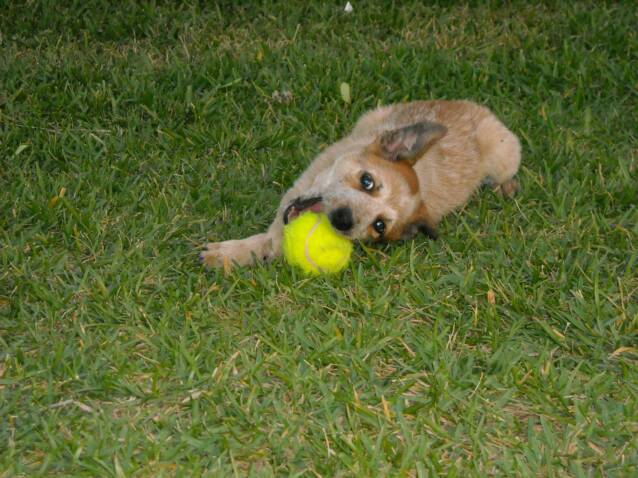 Shelley and  Brian Curtsinger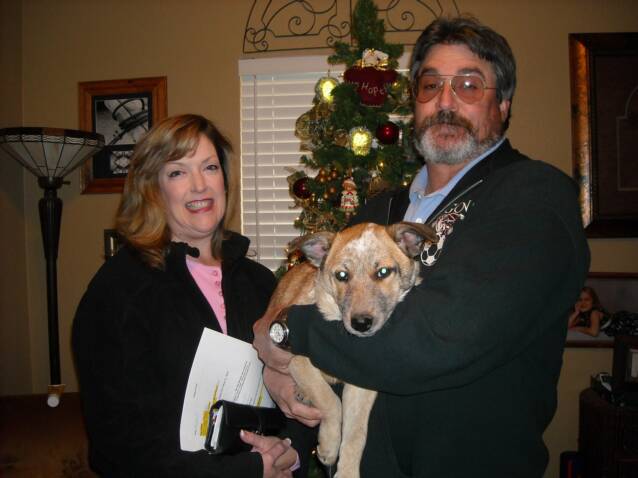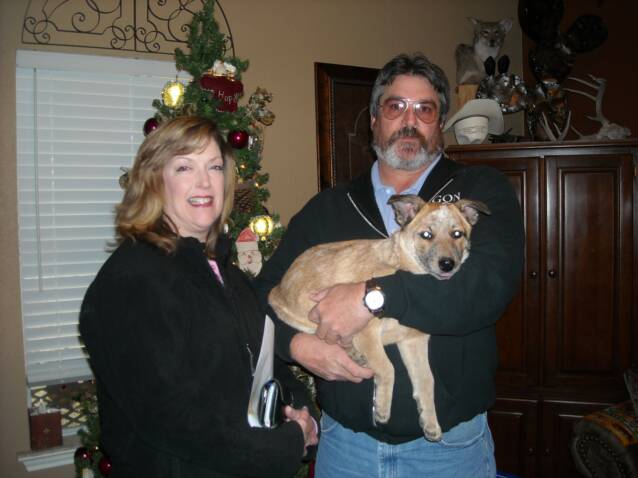 Shelley and Brian will give this gal a wonderful home.  They have raised other Heelers in the past  and involved them in agility training.  Can't wait to find out how she does and if she gets a new name! 

Thanks so much,

The Engelmann's