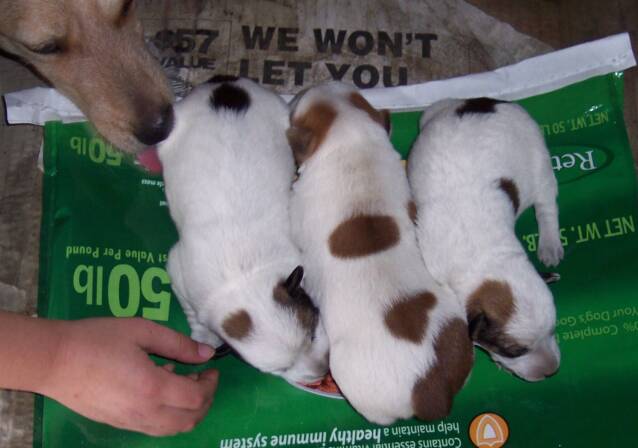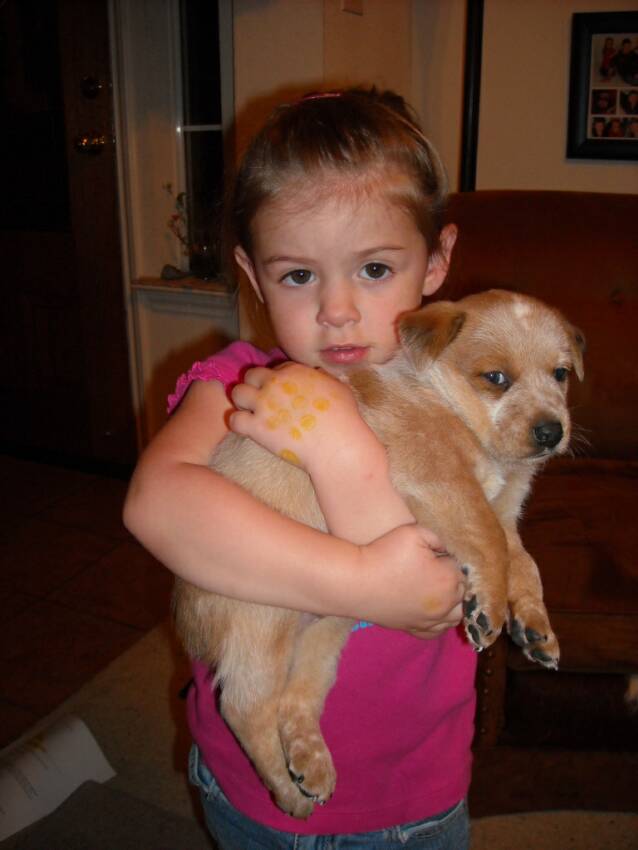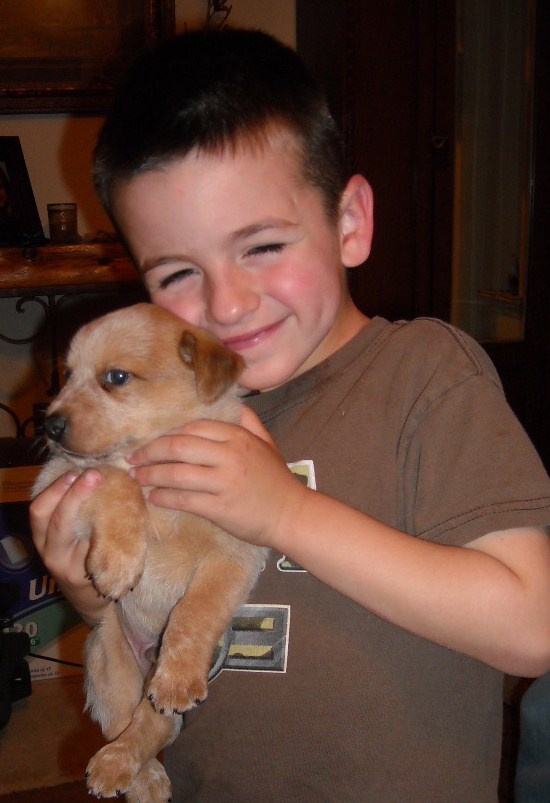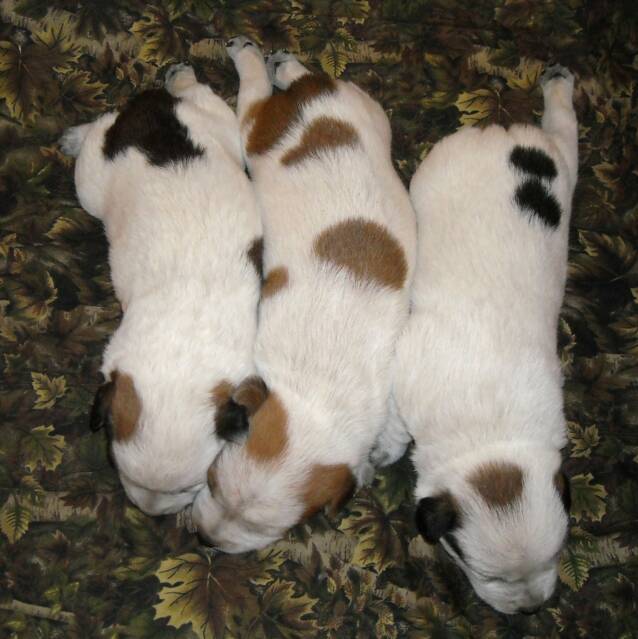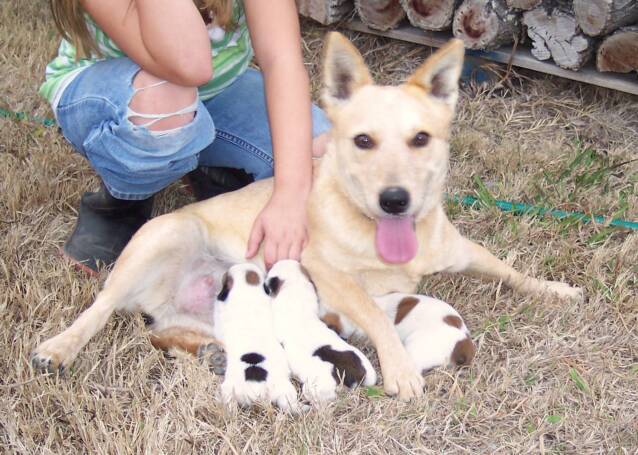 Our Newest Litter Born  8/27/09        Dam: River   X   Sire: Rowdy

River's Puppy Gallery

             below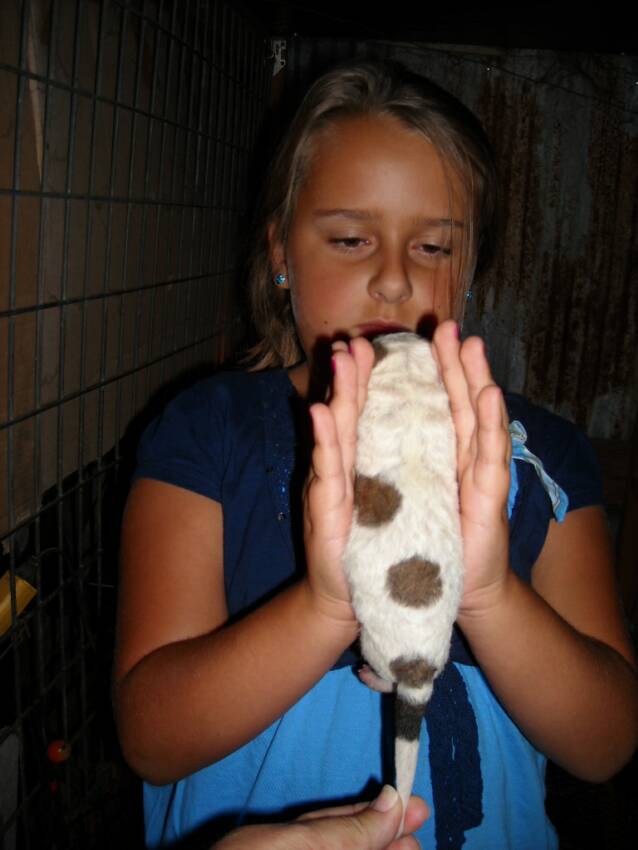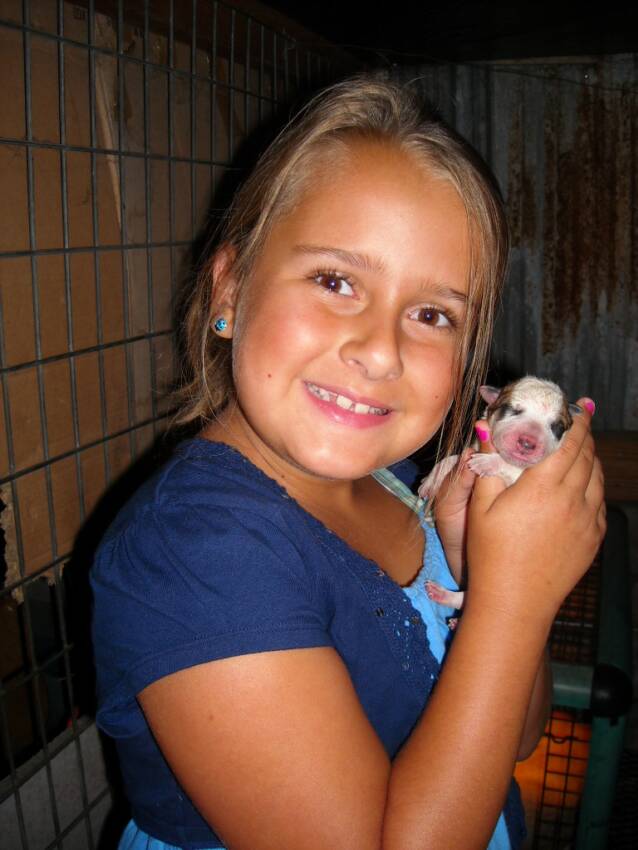 Early morning, 11/12/10, River started having puppies!  She had 3 girls and 4 boys.  Wow, she is a great mom!  All are marked very nicely.  One female and two males are is marked with red spots.  Two females and two males will have some blue markings as well.  Rowdy, the sire, is 1/2 blue even though he was totally red as a pup.  This litter is 1/4 blue and 3/4 red.  It will be exciting to see how they turn out.  Rowdy is the only heeler that we own that has a blue sire.  Look below at River's puppy gallery to see pups from other litters.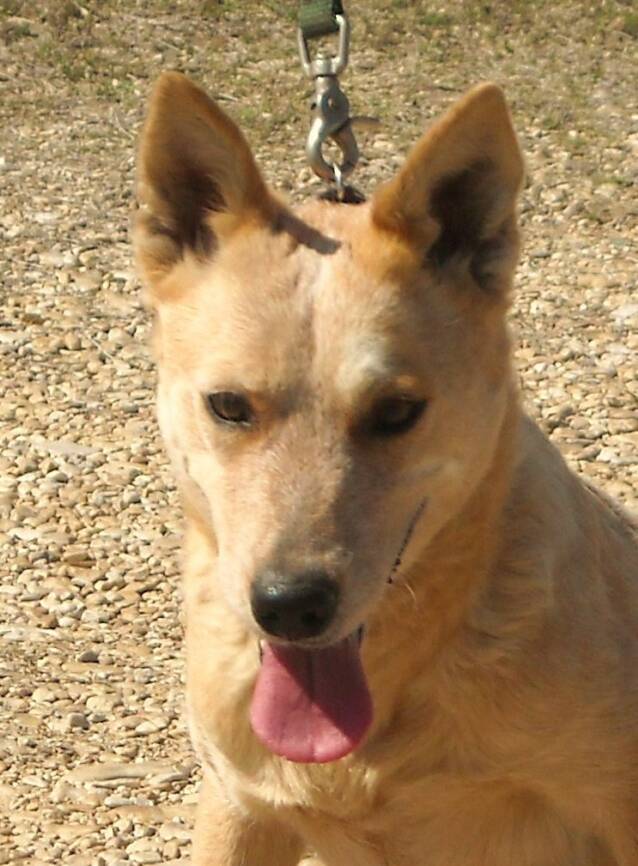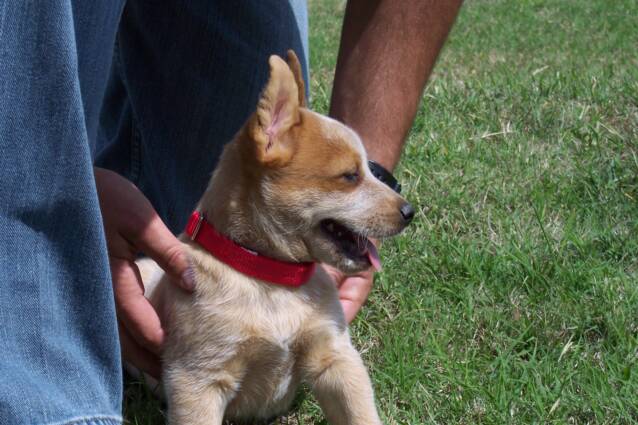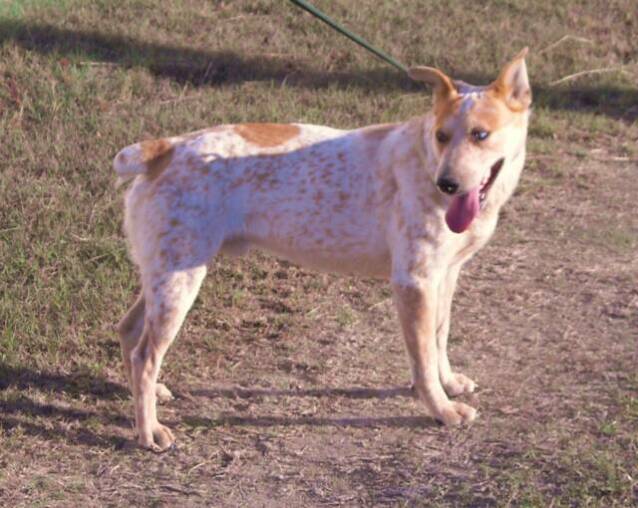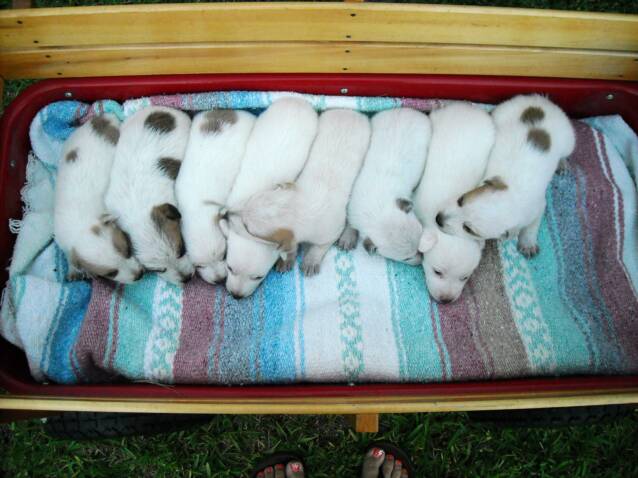 Female with blue eyes SOLD!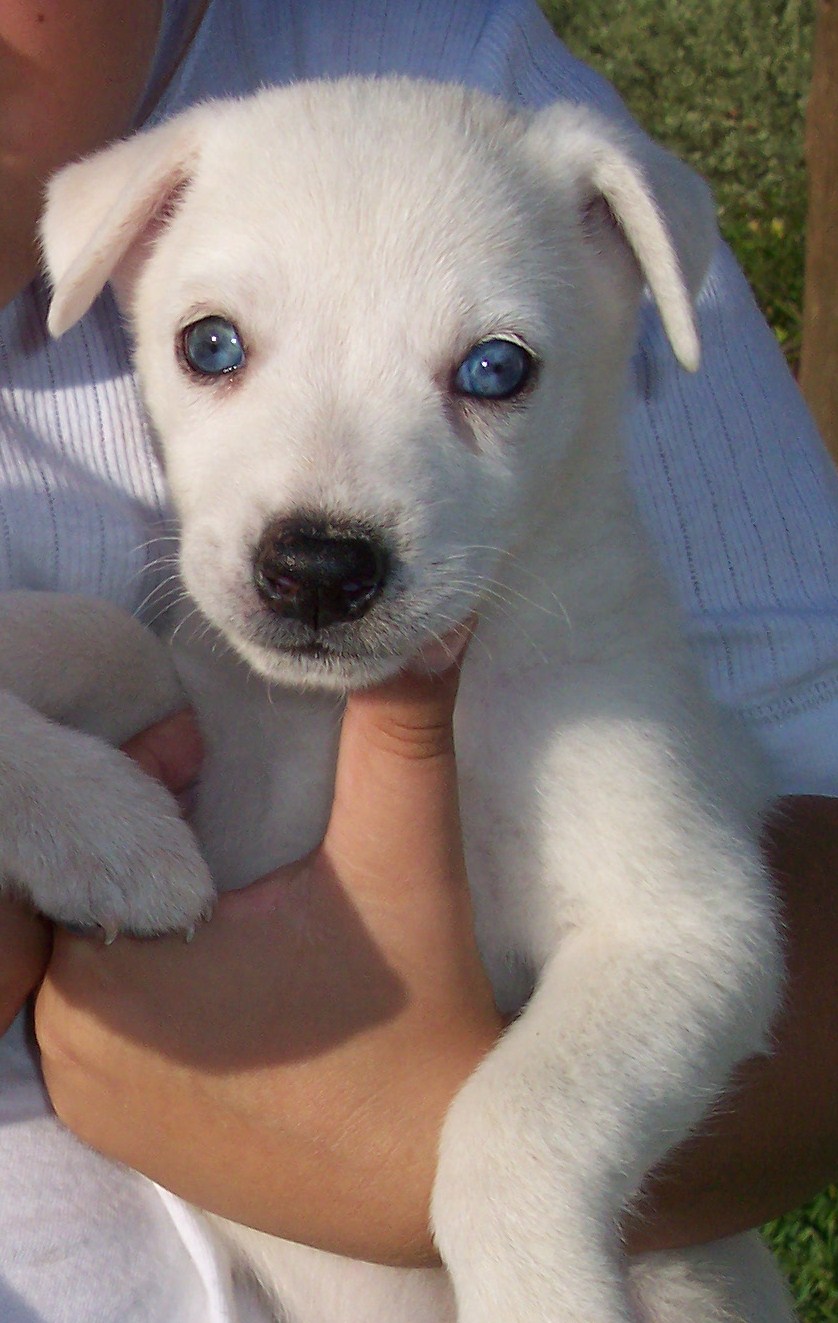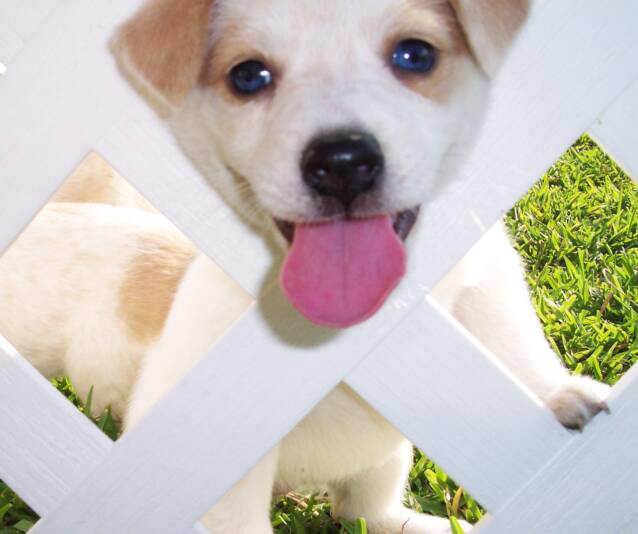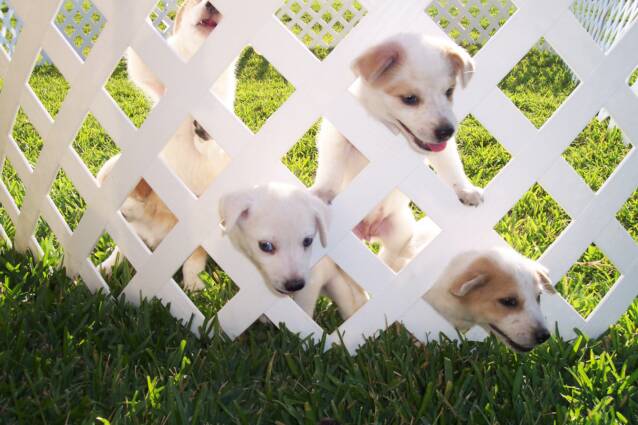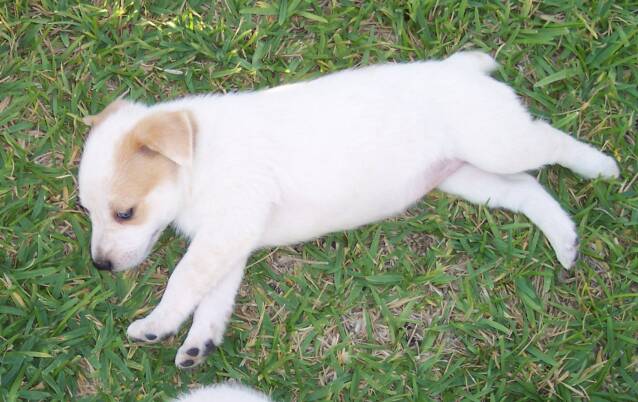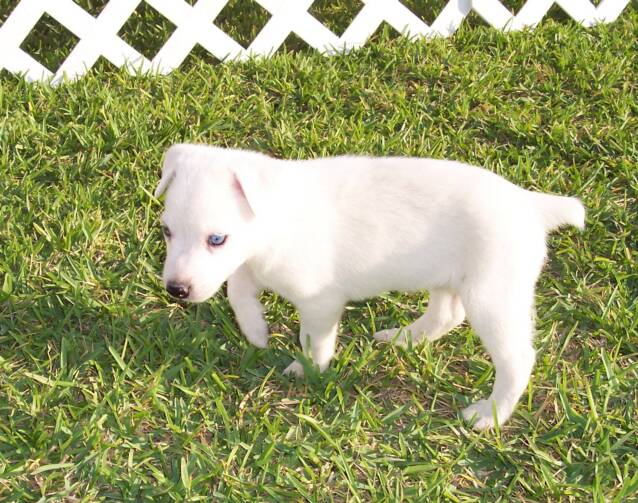 Josh and Bear, Doug and Winter Frost and Sharon Jones

Female Sold to Marbel Donosso  ~ Hutto, Texas    $200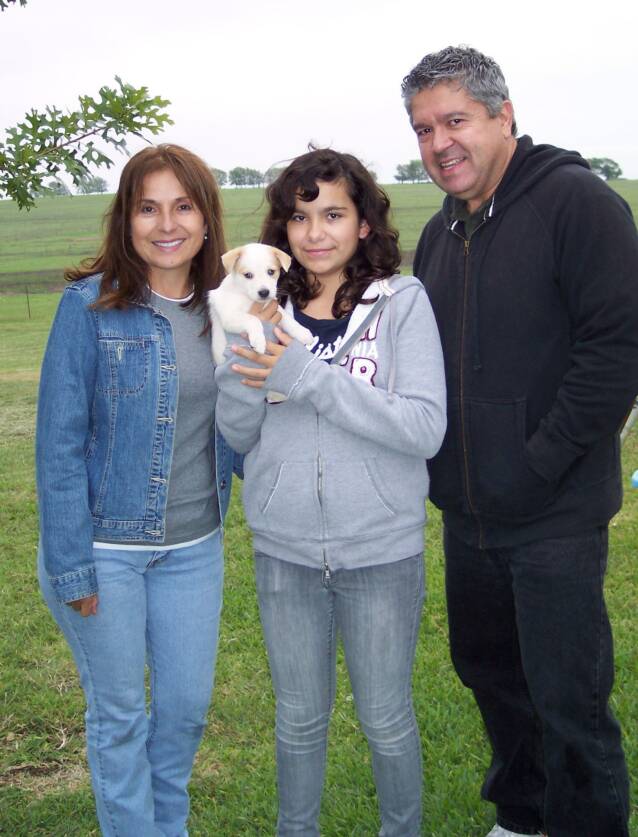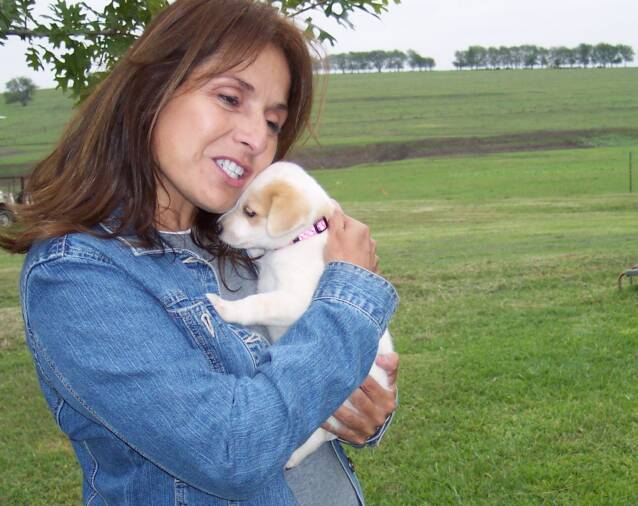 Norma Ragland from Kyle, Texas picked up her puppy today.  Norma chose to keep the same name as the puppies mom.  Little River has beautiful blue eyes!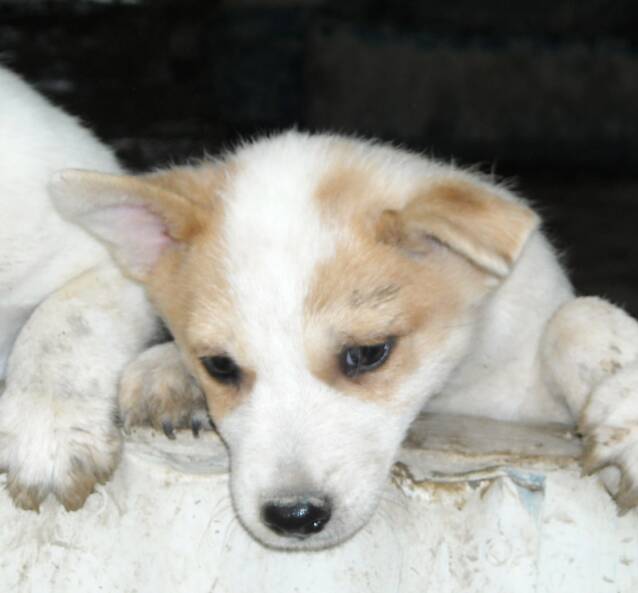 Great Markings on this Male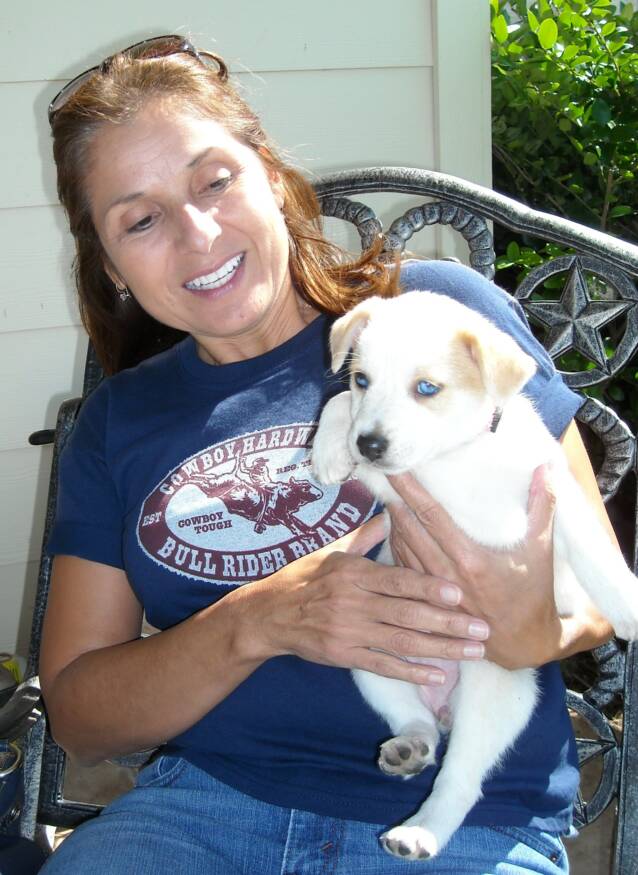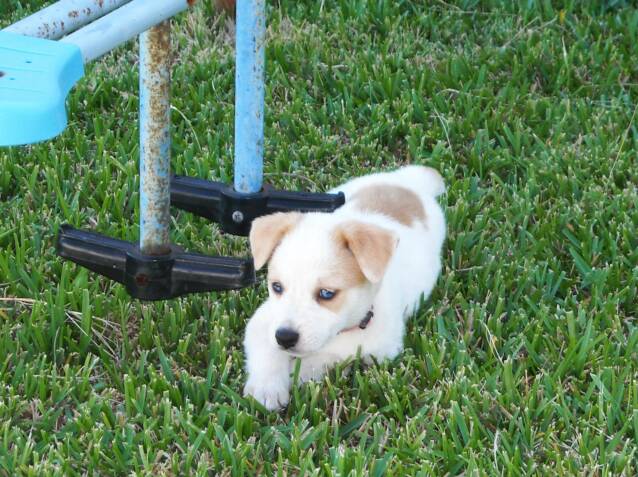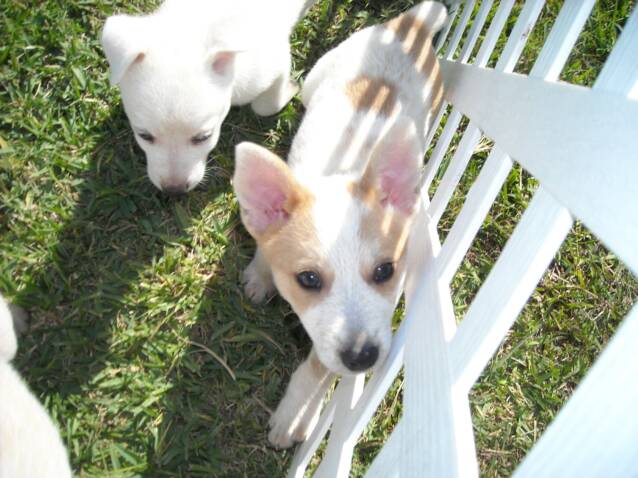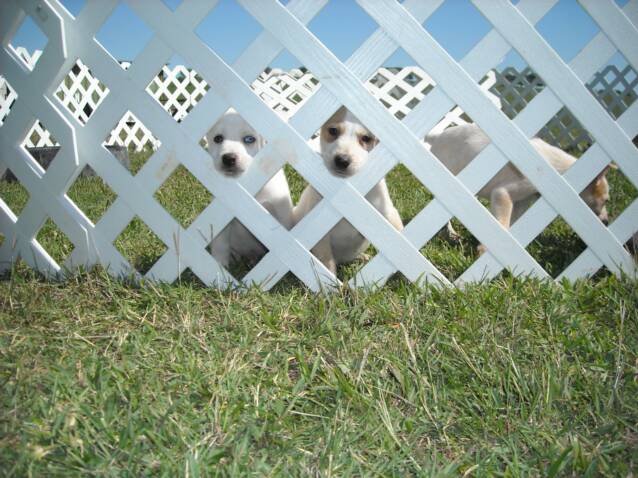 A TAIL OF TWO DUDES

  We are sold !!!!!!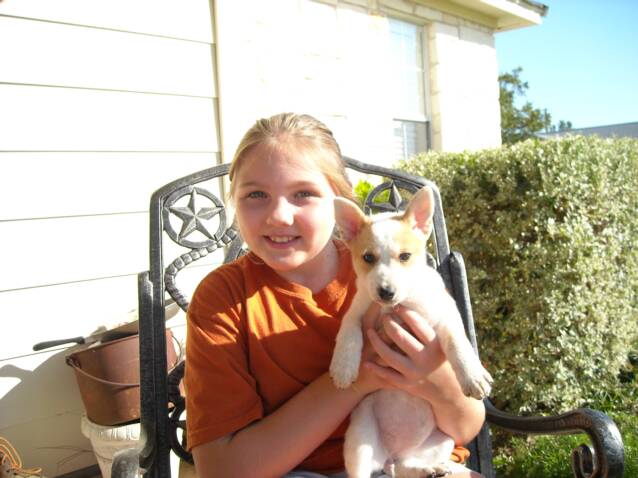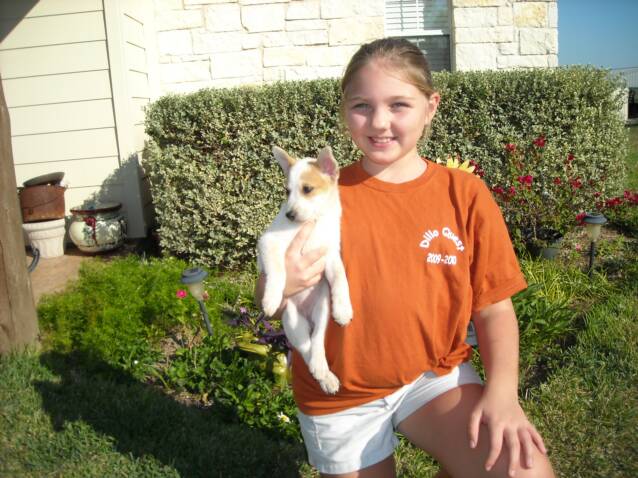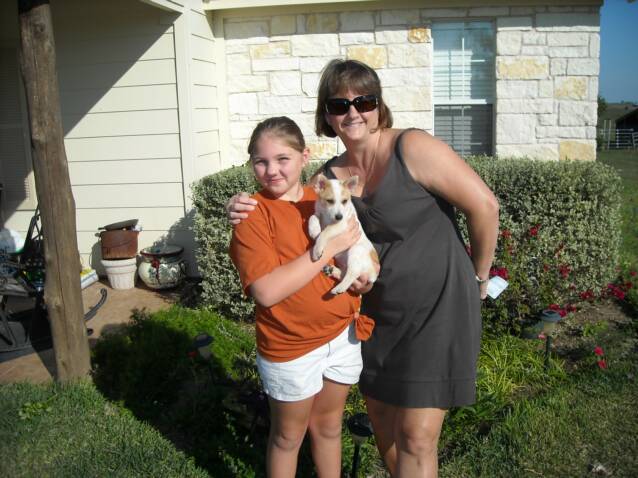 Karen and Kelly picked a beautiful female companion for their family and male Red Heeler named "JACK".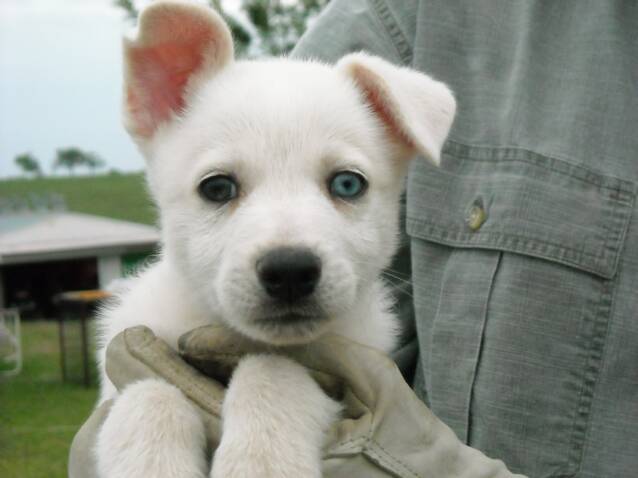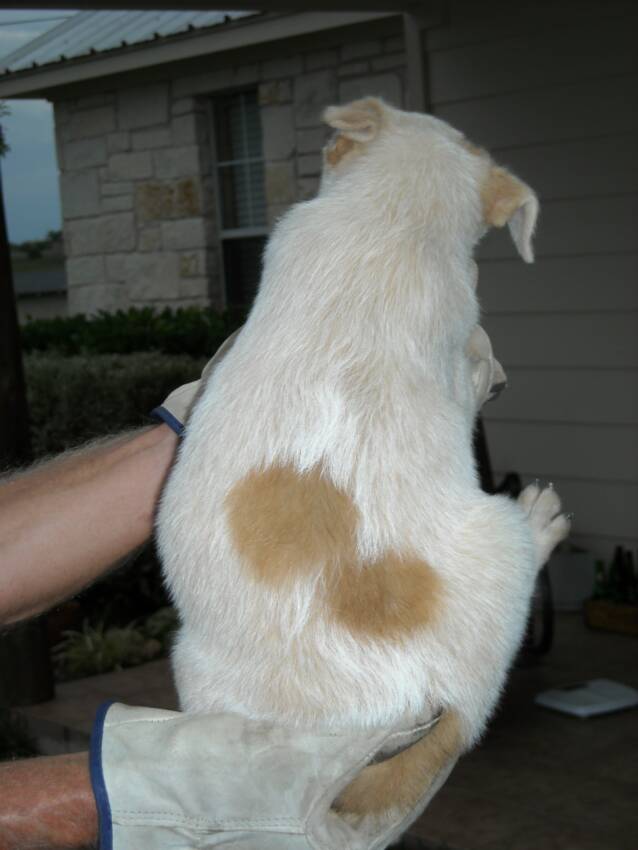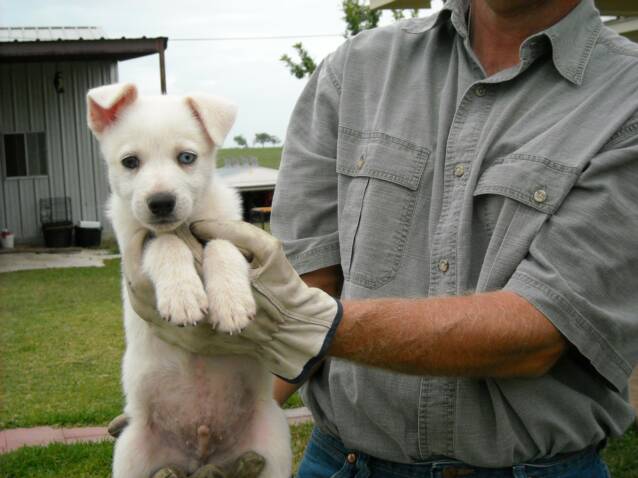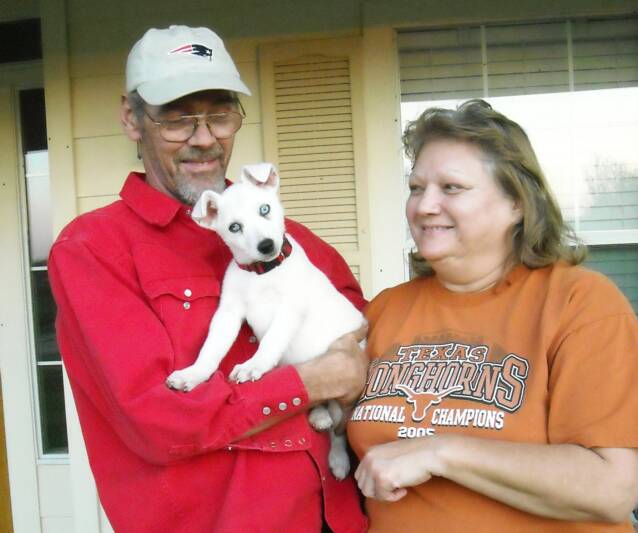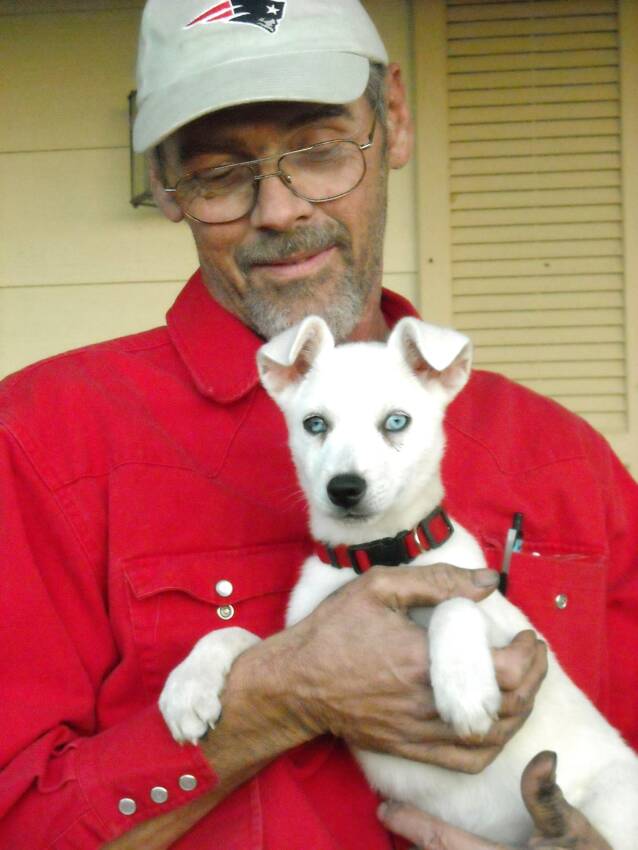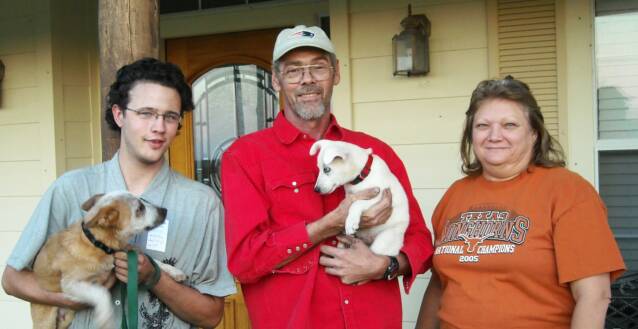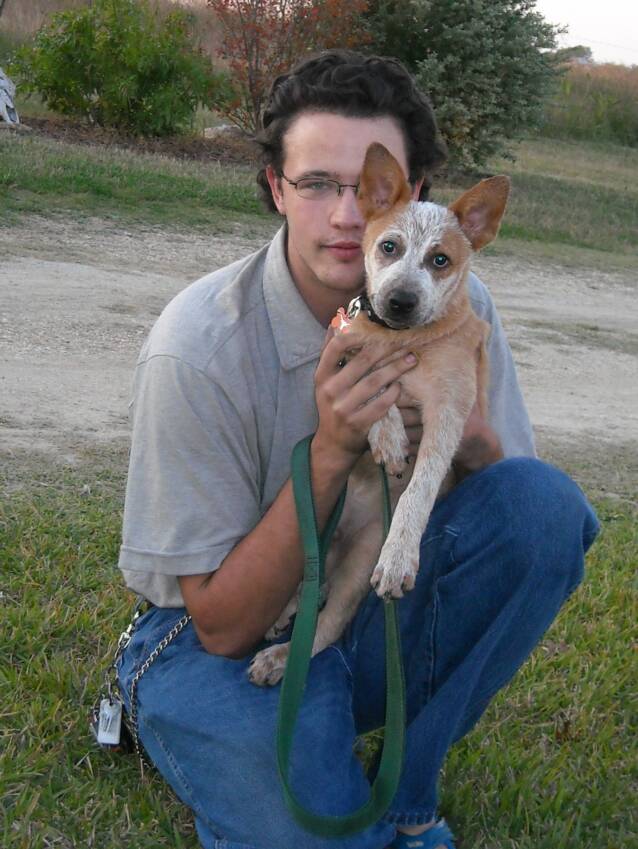 JOSH and BEAR are great companions!

Repeat buyers, Doug and Sharon purchased our white female with blue eyes. Both parents are red heelers, however, this pup turned out very unique.  We think they gave her a great name!

SOLD to: Lamar Garcia  Somerville, Texas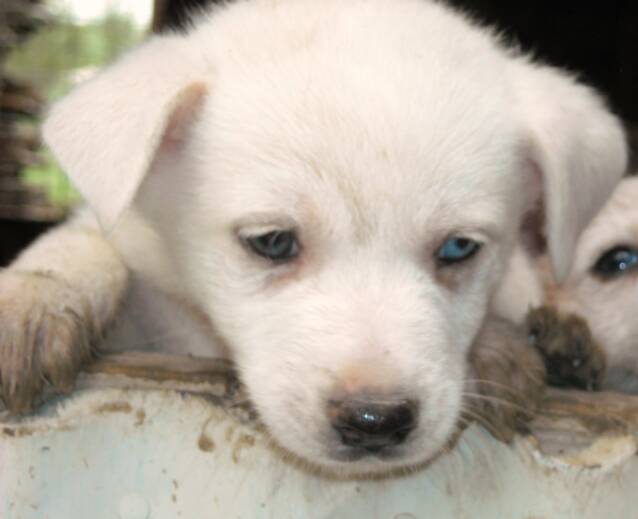 SOLD to:

Rennie Mann ~ Richland Springs, Texas

$200  This male went to a great home!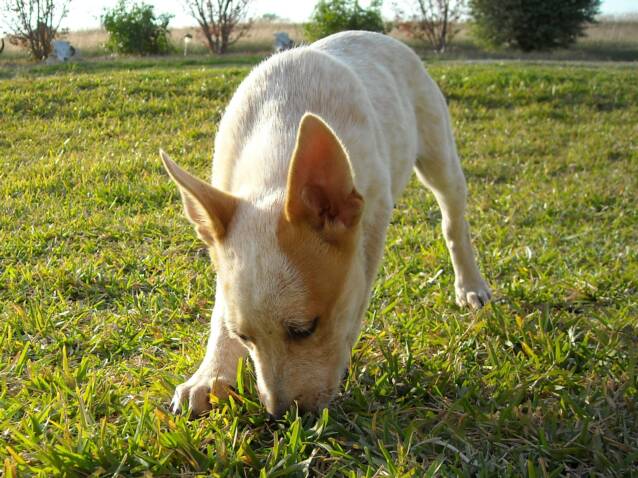 SOLD to Nick Reina and Family

This gal is very playful and full of fun.  She is alert with beautiful erect ears!

Has two 5-way boosters and been de-wormed.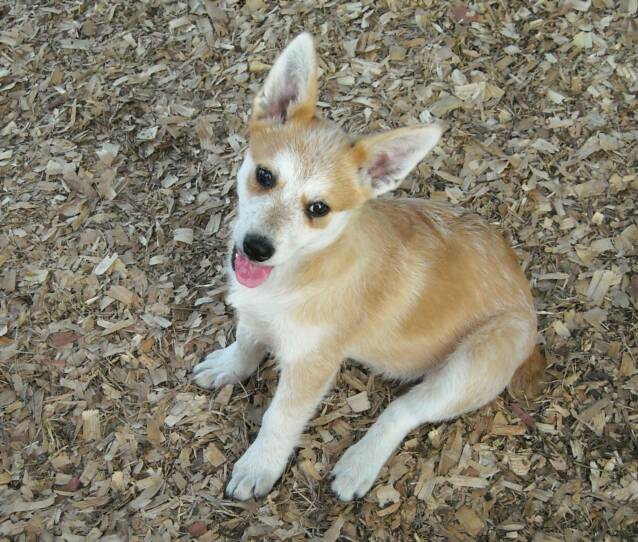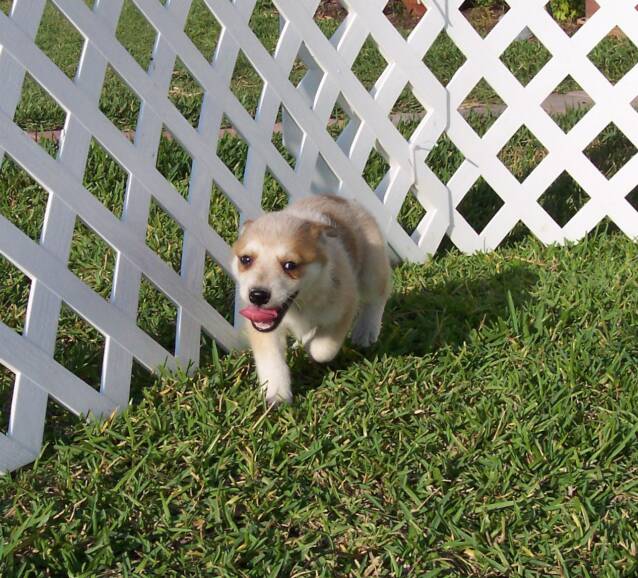 This female has beautiful facial markings.  She will most likely keep the white on her face just like her grandam,
Hannah.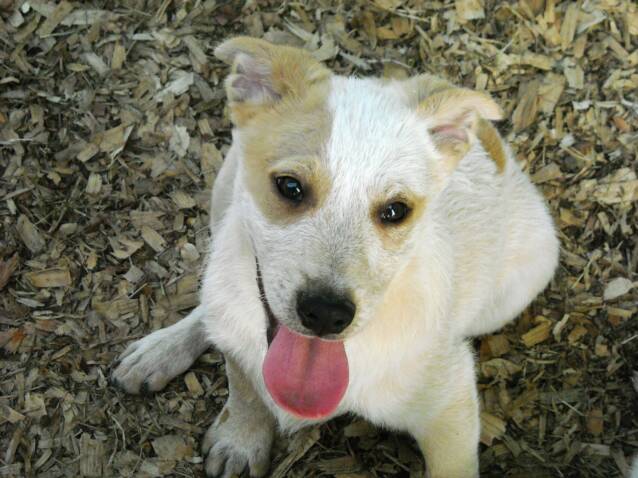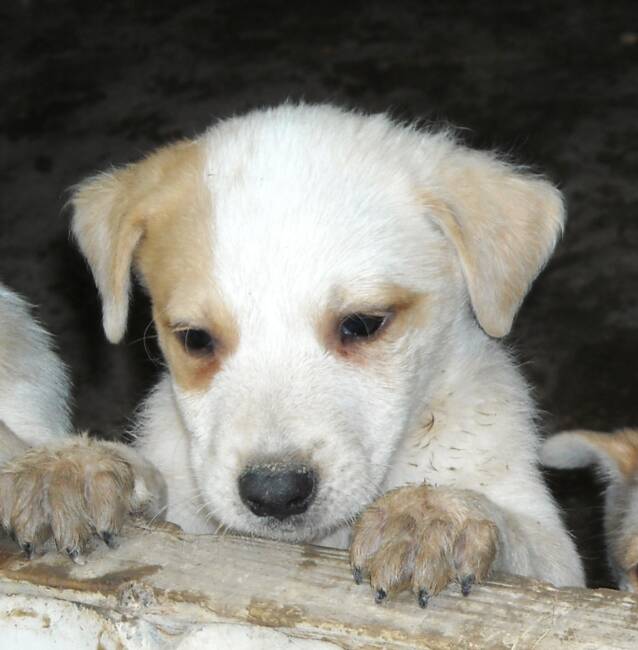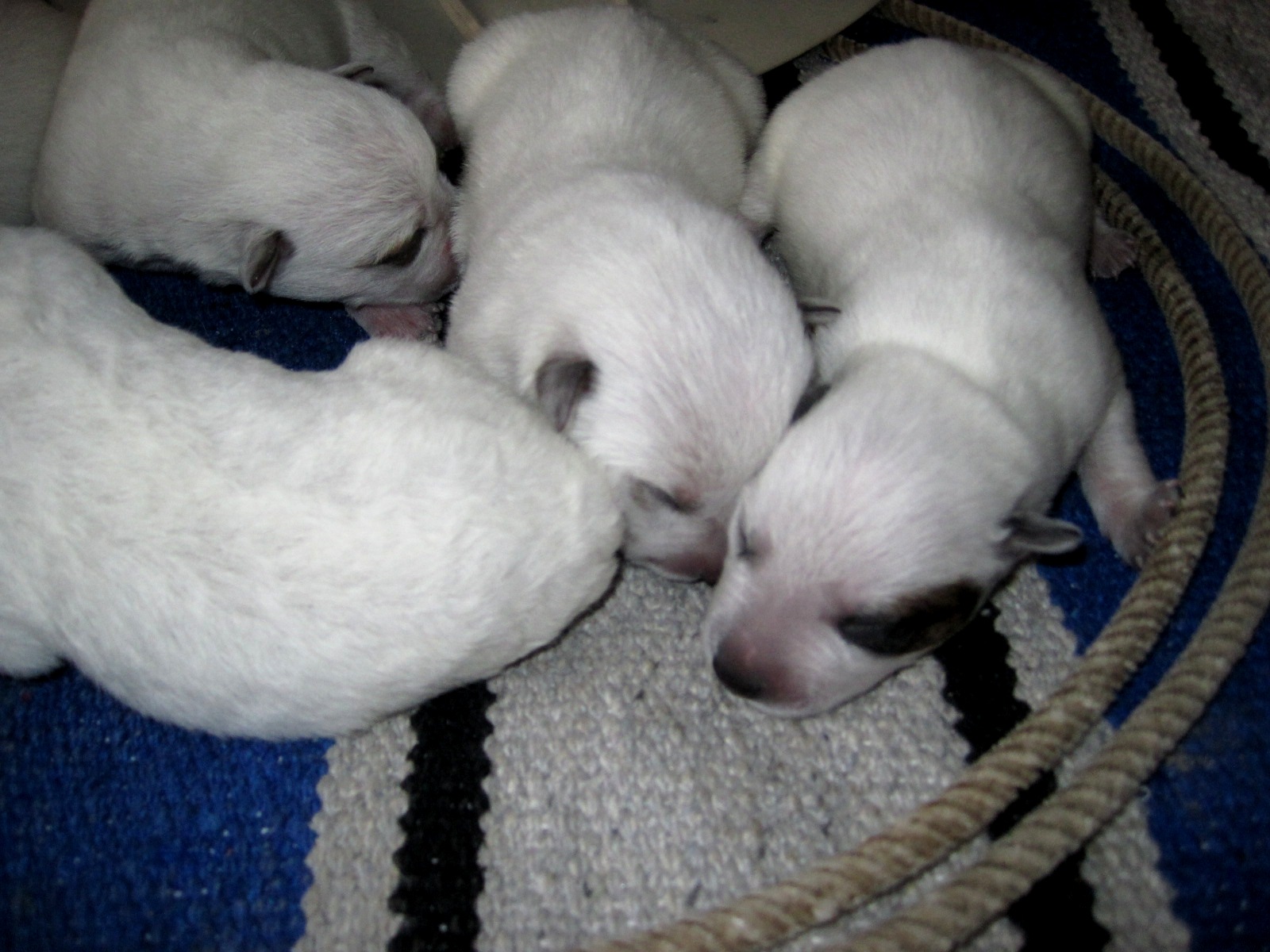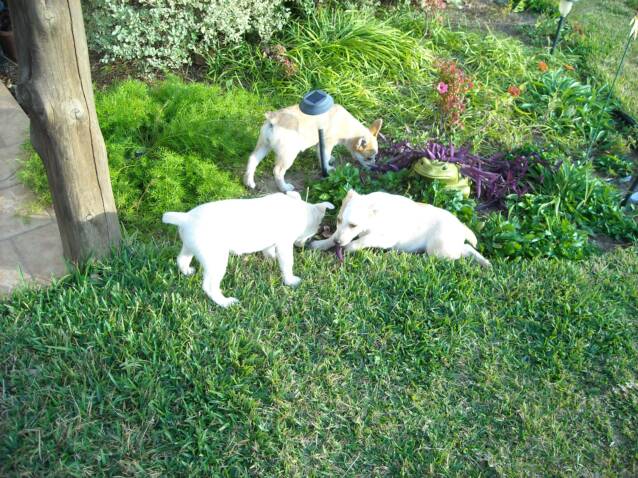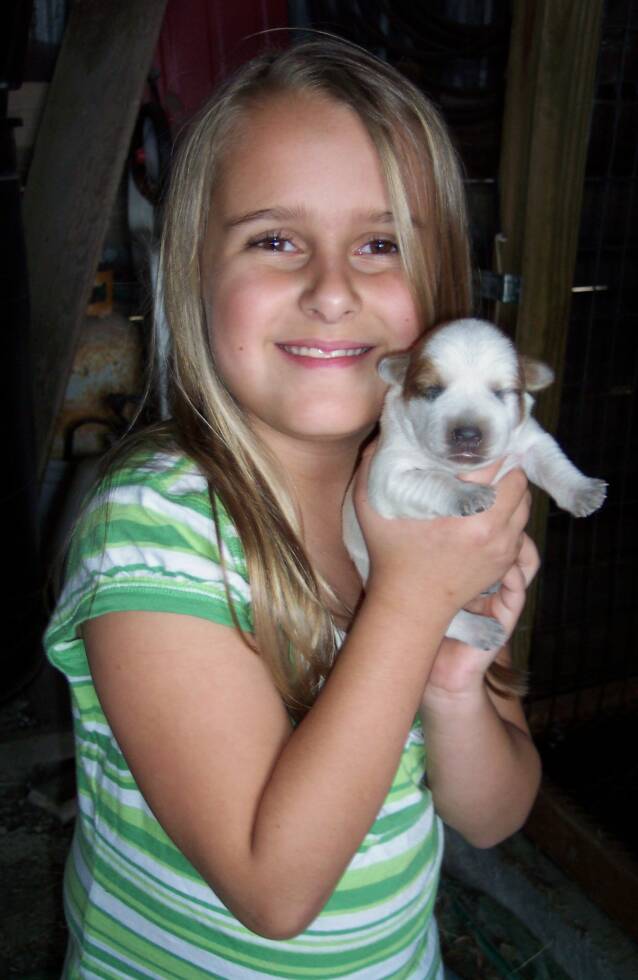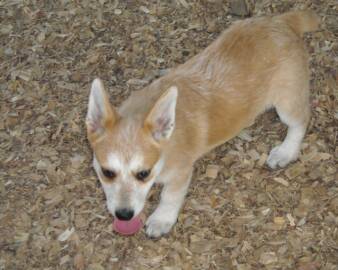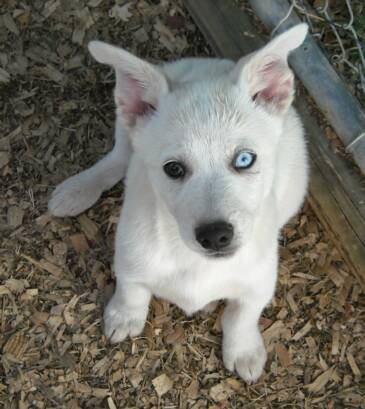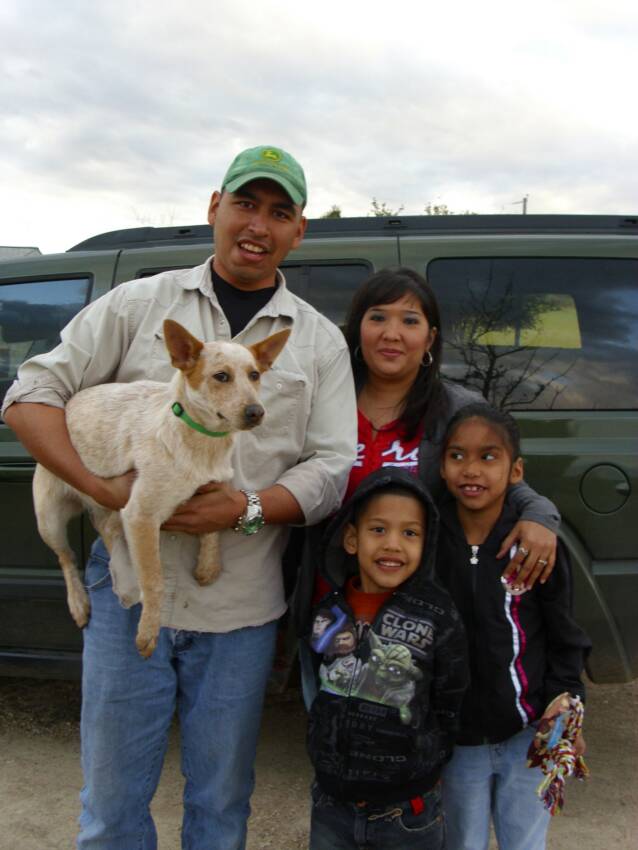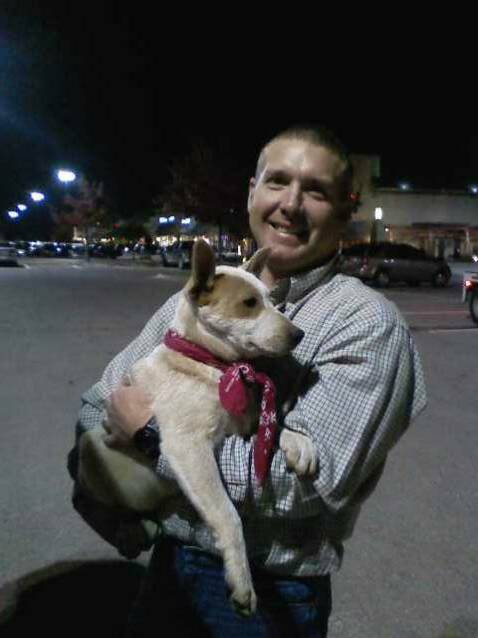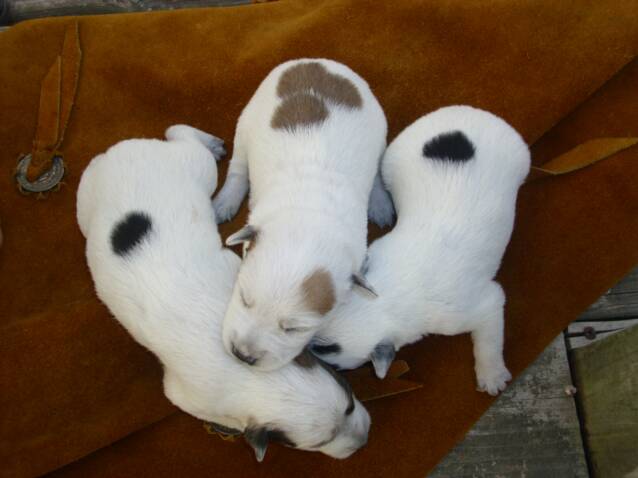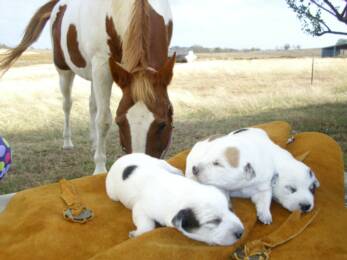 Look at the three females.  One is definately red and the other two will have a few blue spots.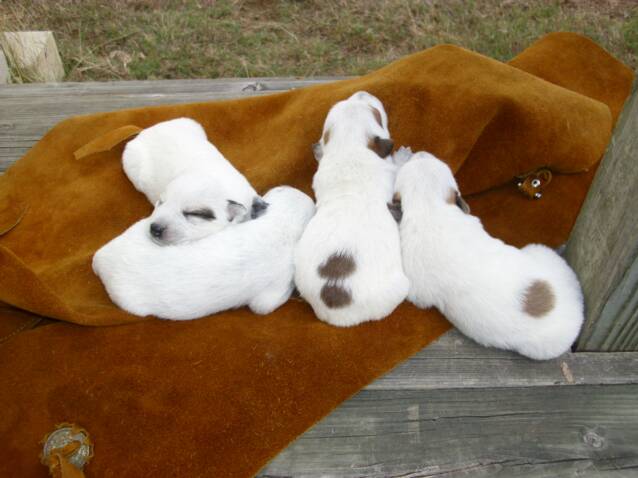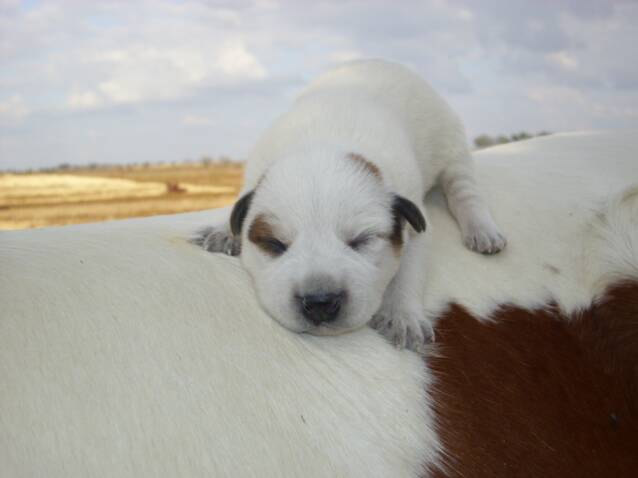 My first ride on the Caballo!

  I have the same colors.