Shiloh has a new litter of 8.  Two males and six females! Born on January 11, 2011

Red Heeler Puppies     Texas Red Heelers       Australian Cattle Dogs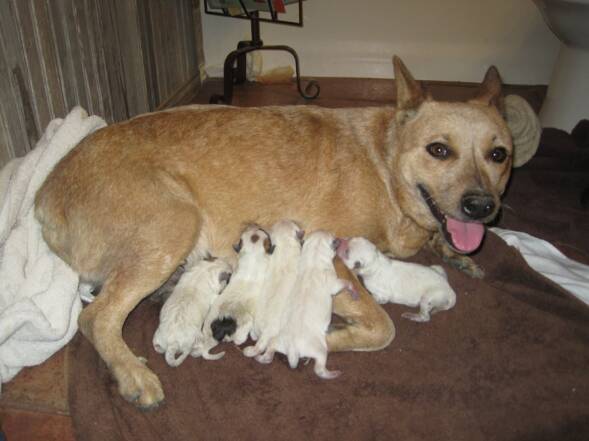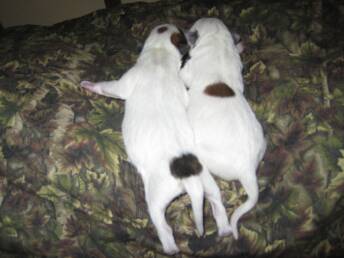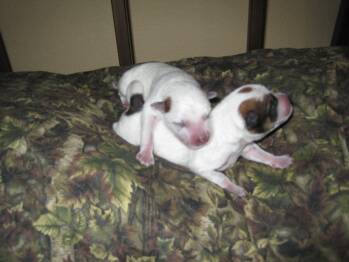 The baby girls are mostly white.  They will probably turn out a lot like Shiloh and be a roan color.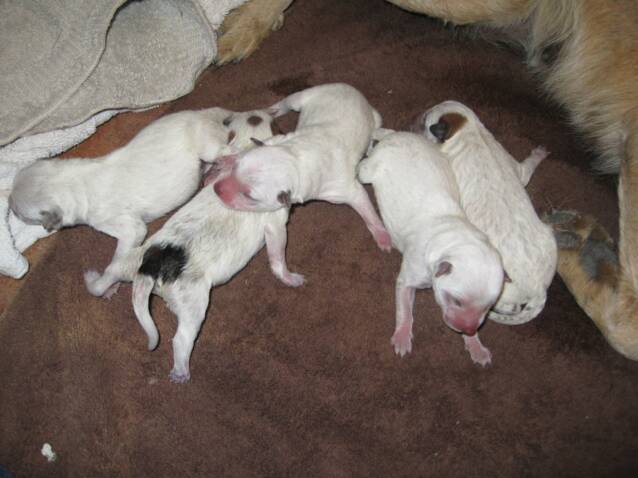 This bunch got the jump on us.  A few were born in the dirt outside so we quickly moved them into the bathroom with Shiloh.  It worked out fine.  Shiloh continued to have a few more for a total of 8.

Click on the small frames to enlarge pictures.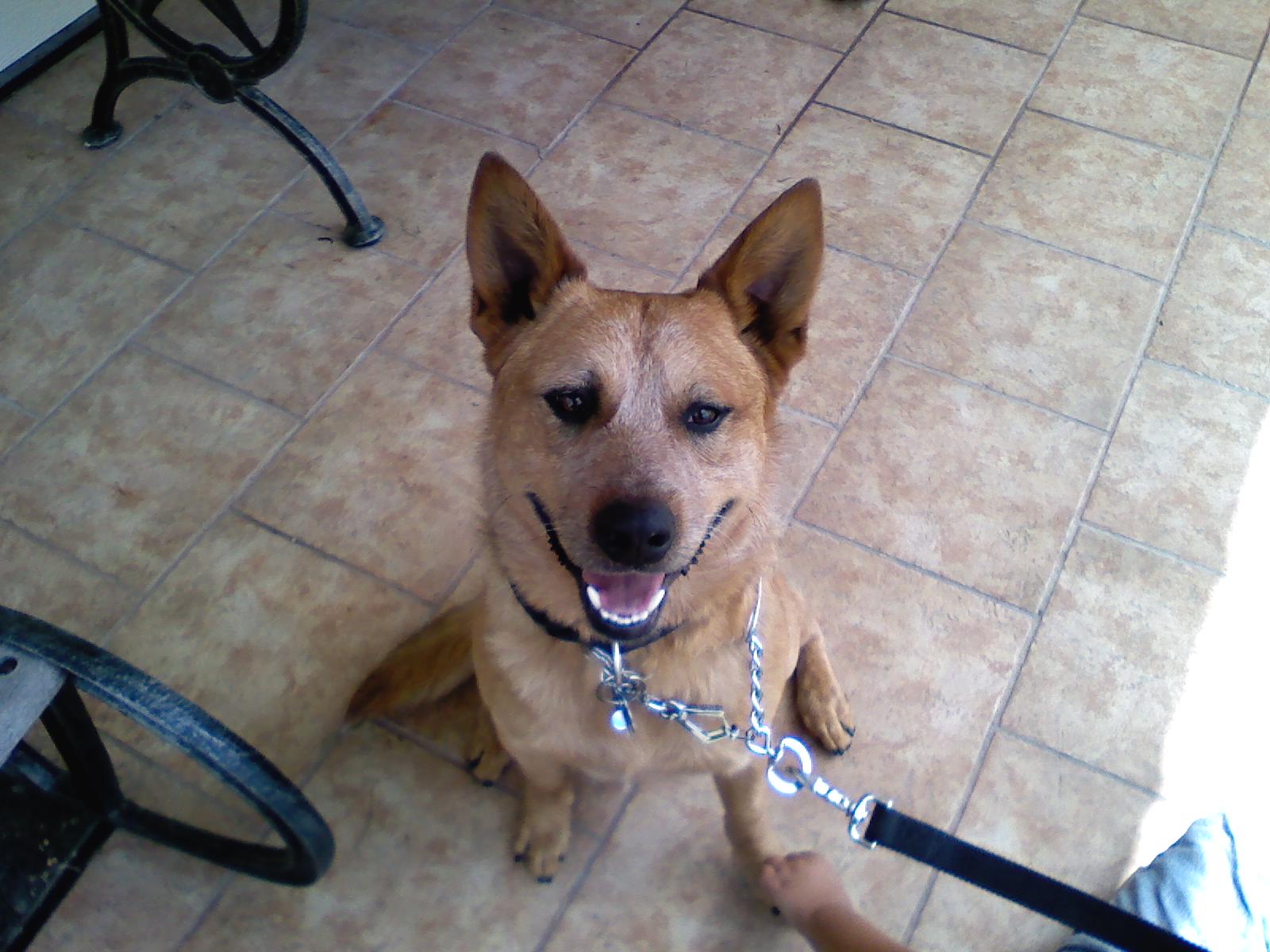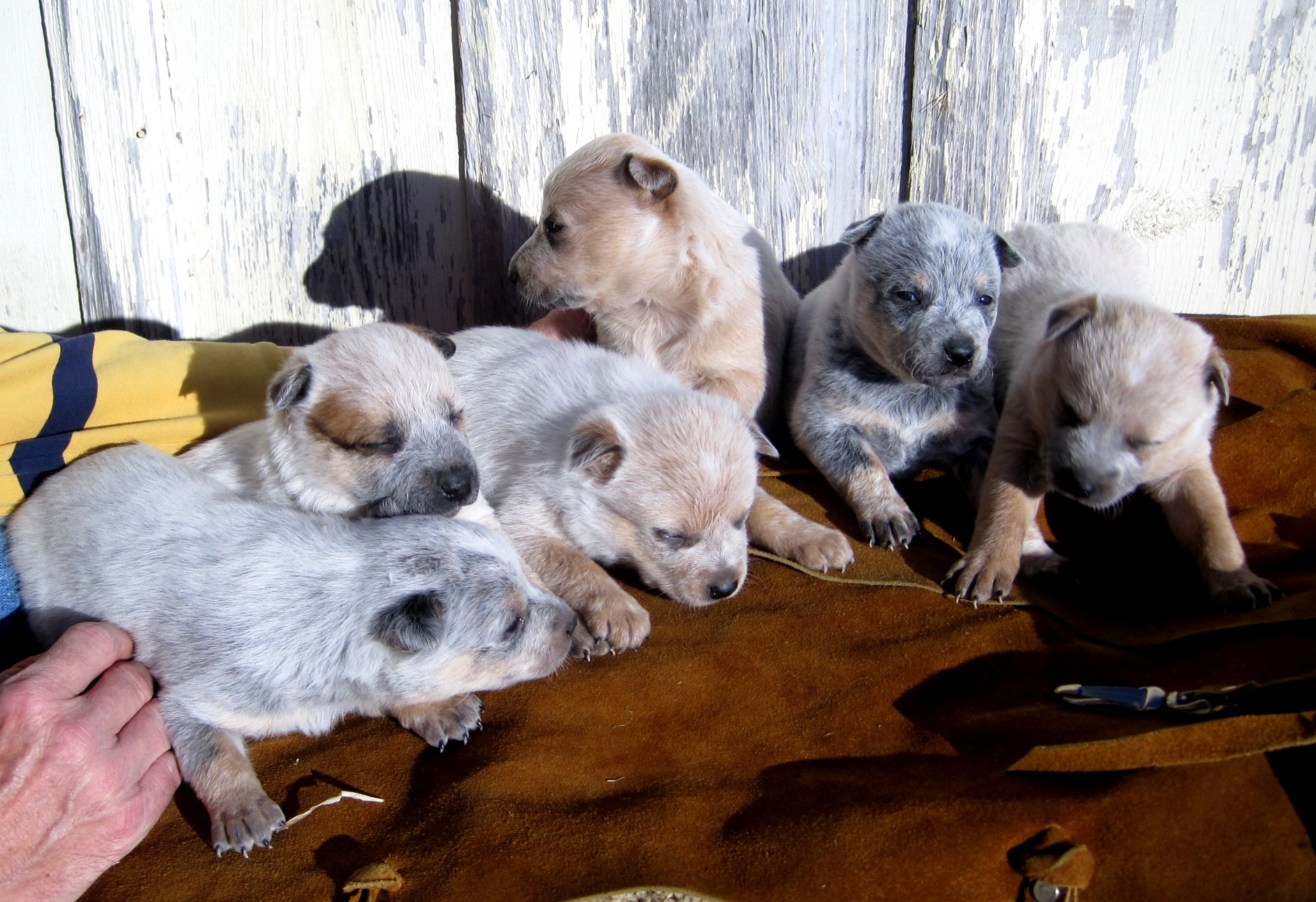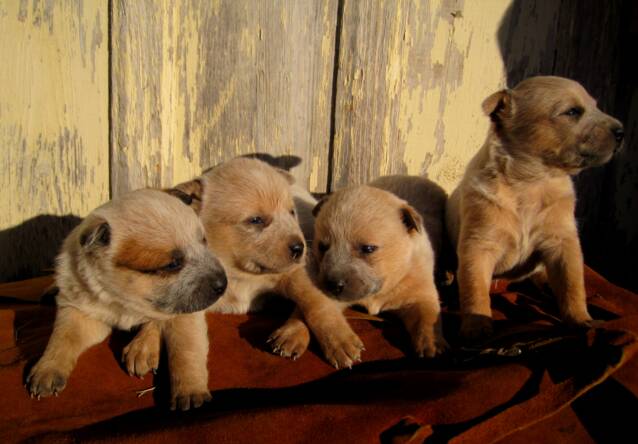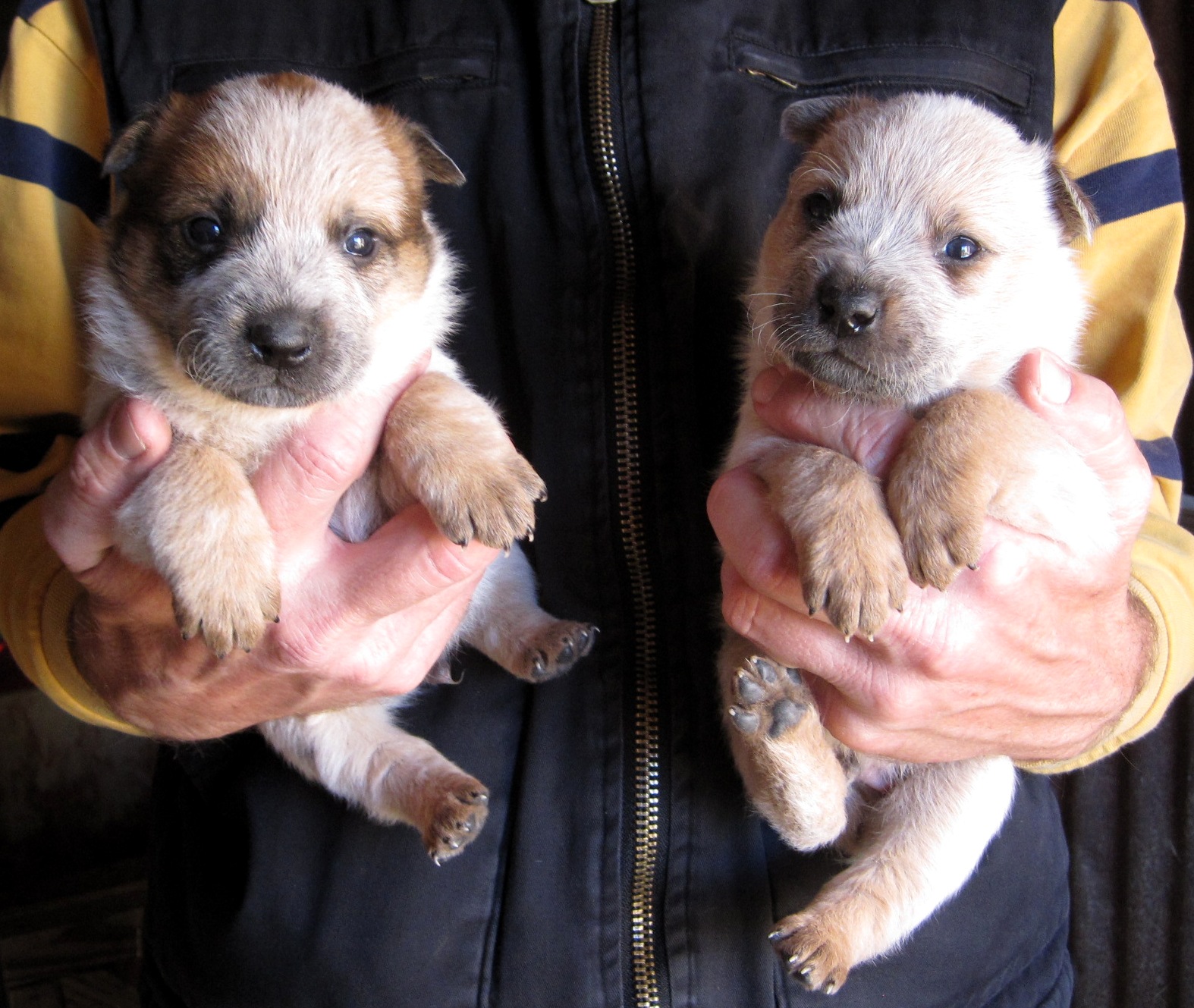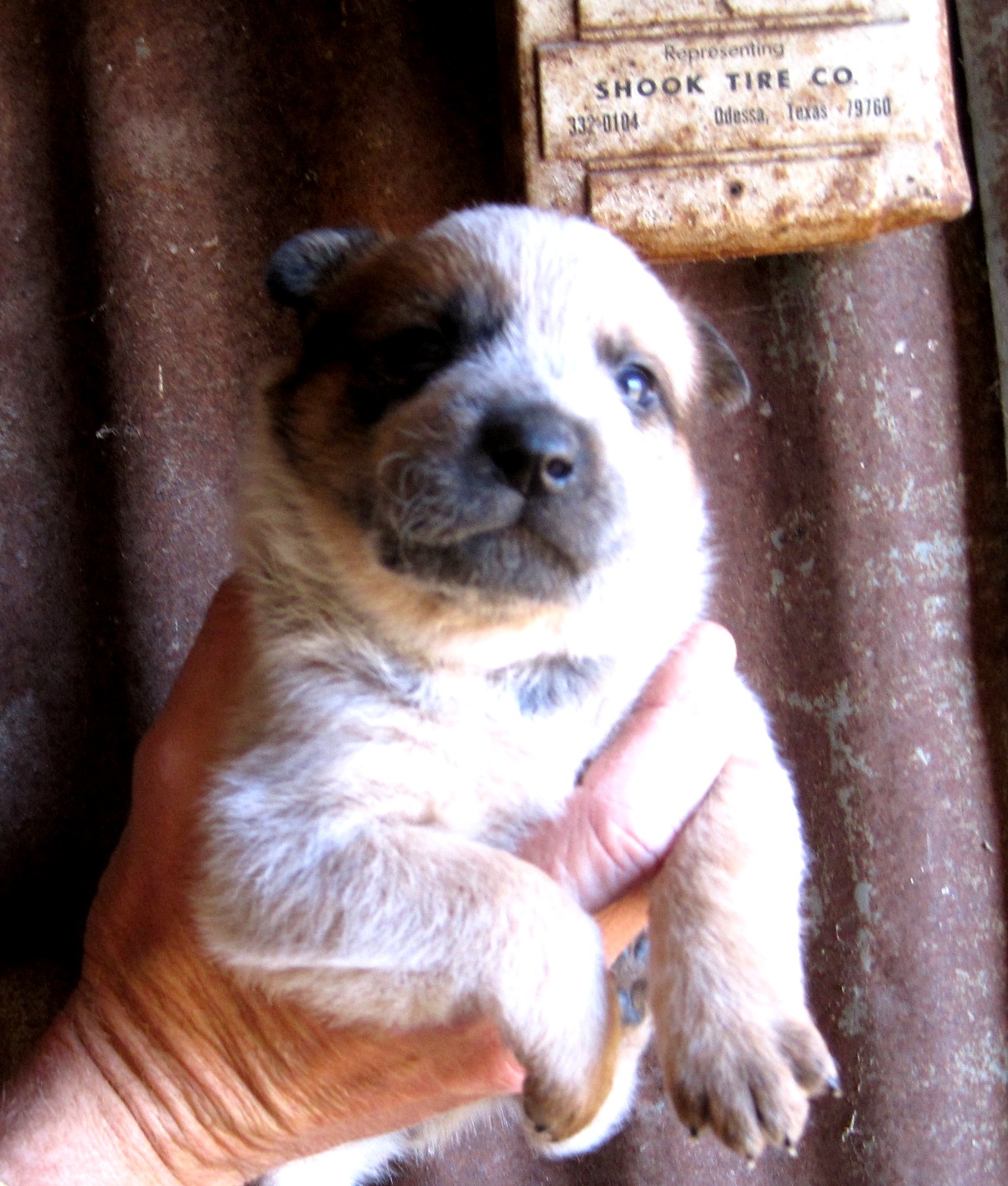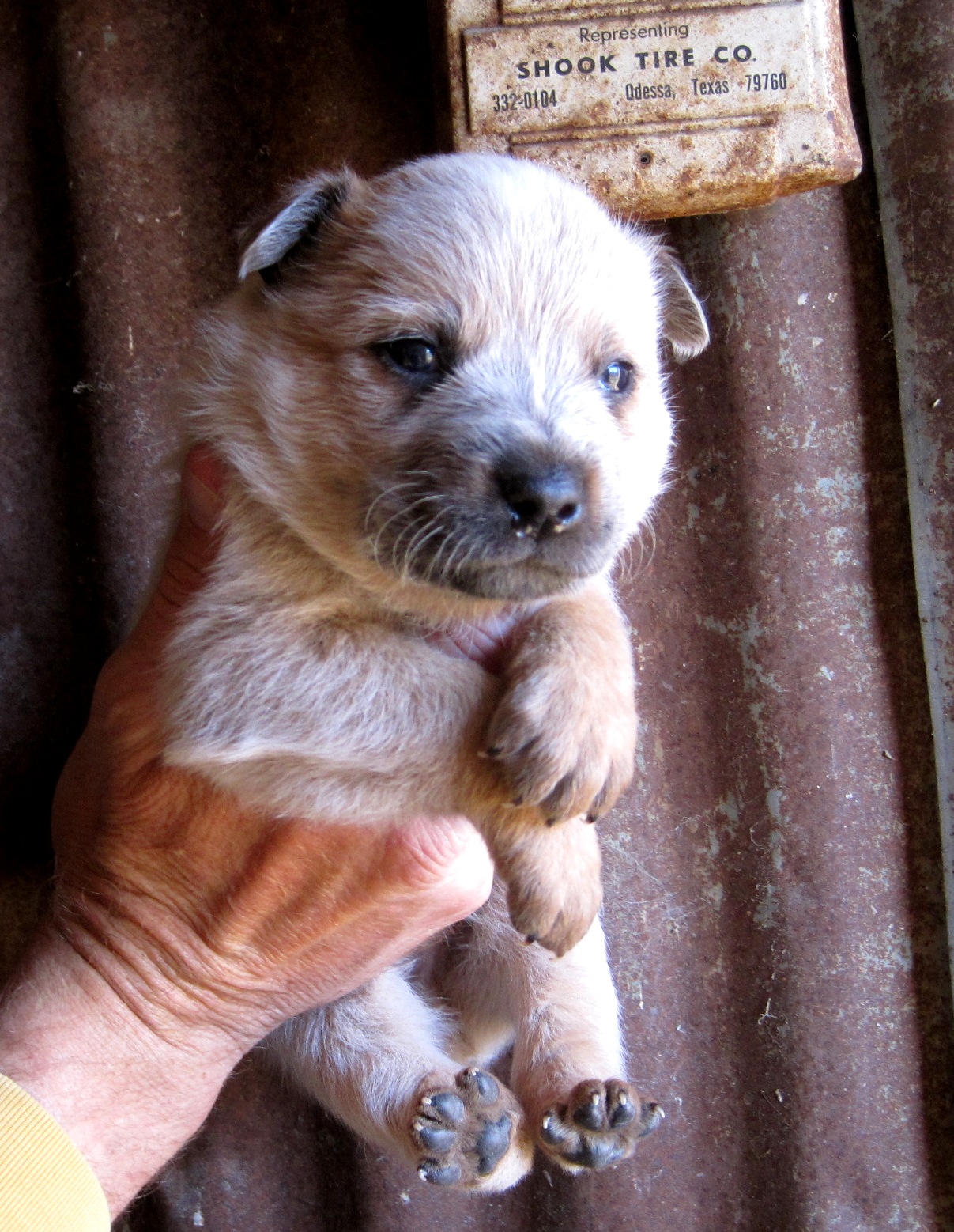 Four females are red and two with blue muzzles.

These two females are blue and just beautiful!

Two incredible males.  They will look like Shiloh. I think my wife wants to keep the male on the right as he looks so much like the dam. He even has the backwards ridge of hair down his forehead to his nose like Shiloh.

Click on the small pictures to enlarge.